Seven months ago landed on Google Play application vector drawing Adobe Illustrator Draw, but only had mobile, it could not be installed on tablets so far after its upgrade to version 2.0.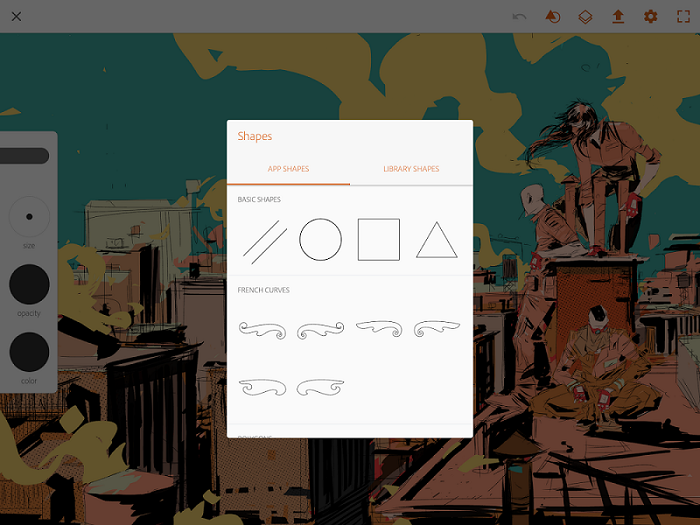 Illustrator Draw for Android finally adds support for tablets, which are devices where really you draw more comfortable because of the size of your screen. It did not make sense that Adobe will not release this powerful vector drawing application in tablets.
Adobe Illustrator Draw 2.0 with support for tablets also it comes with other new features and enhancements such as support for the S-Pen stylus and the option to change the preset brushes with a long press on each brush.
You may also like to read another article on FreshLookApp: 7 free applications to use Android apps and games on your PC
With Adobe Illustrator Draw create vector artwork very easily. Its application is very intuitive to use. It includes belt brush types that we can adjust size, opacity and color. We can create up to 10 drawing layers and add a background photo. Will have options to duplicate, melt, rotate, zoom and adjust the opacity of each layer.We can send our creations as layered files to Adobe Illustrator CC or as flat images to Adobe Photoshop CC.