What's better than a good movie to watch as a family during quarantine? Well, this is on Netflix. And is that although what seems to command in this streaming platform are the series, it also has a large catalog of films of very varied genres. But today, we want to talk more specifically about the best family movies on NetFlix.
Best family movies on netflix
Family films are those with a plot quite funny and cool, almost always with a plot full of healthy humor. And that is precisely why they are ideal to see with your loved ones.
Here is a list of best family movies on netflix.
1- Yes day!
Let's start with an original Netflix bet starring Jennifer Garner that many of us will recognize for her multiple appearances in comedy films and on the other hand. We have the Venezuelan actor Edgar Ramírez, whom we have seen a lot lately in different Hollywood movies.
Today if you follow the story of Carlos and Allison, a couple who used to have fun without worries until… they had children. Some years later, and succumbing to their children's complaints, they decide to put aside their paternal instinct to say no to everything and give them a day where the answer to all their requests will be yes. Discover: How it feels to chew 5 gum
2- Ohana, a magnificent treasure
Ohana is an adventure film starring a cast of children who stand out incredibly with their performances at a young age. The plot of this film focuses especially on the Hawaiian culture, playing with action scenes, comedy, and legends of this civilization that make it a story very comparable to the famous Indiana Jones saga.
During a trip to Hawaii, Oahu, a pair of New York brothers discover the route to a hidden treasure in an old newspaper. Together, they decide to go on a journey searching for the unknown, but the journey will not be easy as they will have to face terrible legends while meeting incredible friends in the process.
3- Wonder
Starring Julia Roberts (Pretty Woman) and Owen Wilson (Marley and I), the following is a film with an incredibly moving story ideal for family watching, reflecting on and remembering the value of the little things.
Wonder tells the story of August, a boy with a facial deformation who attends school for the first time after being homeschooled through fifth grade. But despite his noble personality and his parents' love, leading a normal life will not be easy.
You might read also: Kengan ashura season 3
4- Benji
When we talk about family movies, movies about puppies will always come to mind. And in this case, we are not talking about the classic Hachiko, although it is a film that we consider everyone should see, but the one chosen for this count is Benji. A film that stars an ingenious and intelligent mongrel puppy.
Benji is about an adorable mongrel dog who discovers two small children in danger will not hesitate to go after them to rescue them.
5- Miracles from heaven
As can be deduced from its name, Milagros del Cielo is a moving film based on a true story. Like Hoy si, it stars Jennifer Garner and Mexican actor Eugenio Derbez.
A couple discovers that their ten-year-old daughter Anna suffers from a mysterious, incurable disease, yet they do not give up. But when Anna has an accident, something inexplicable happens. An unexpected miracle and a new life show the light at the end of the tunnel.
6- ET The alien
Let's continue with a movie classic. ET is a movie from the 80s, but that does not mean it stops being one of the best options in terms of family movies that we can see on Netflix.
And although it was produced several years ago, the story is very well done, so much so that it managed to position itself as one of the best science fiction films for its release year, even getting several Oscar nominations and even winning four of them.
7- The night we saved mom
This is one of Netflix's newest family movies. The Night We Save Mom is a fresh and fun comedy where we can see family situations reflected in a unique and very entertaining way.
When two brothers discover that a group of thieves has kidnaped their parents, they launch a plan to save them, using their little knowledge of espionage.
8- Mowgli
The movie "The Jungle Book," Mowgli is a live-action of the original Disney classic from the Netflix streaming platform that premiered last 2018. In this version of the story, we will not see the animals having dialogues as in The animated version. However, the plot is quite faithful in some other respects.
Mowgli is a boy abandoned in the jungle and raised by wild animals. However, not all animals accept it, so Mowgli will have to face several dangers to survive the dangers of the jungle.
9- Casper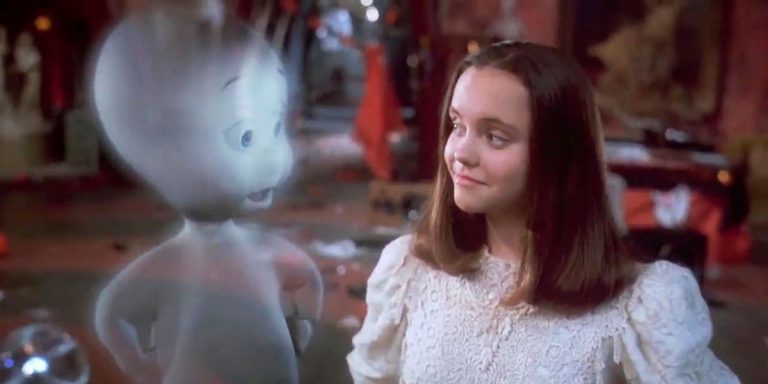 Like ET, Casper is undoubtedly another classic family movie that you can find on Netflix today. Released in 1995, it is an ideal children's fantasy film for any child.
A ghost hunter receives a job: he must clean an old mansion of any ghosts that inhabit it. However, something unexpected happens, your little daughter befriends a ghost. How should she act in that situation?
10- Jurassic Park
Jurassic Park has several versions, all of them, so far, available on Netflix. And although each one has a different plot, they follow the same thread of the original story. Currently, there are a total of seven versions.
The general plot revolves around a theme park inhabited by specimens of dinosaurs cloned by a team of scientists.
Do you know of any other best family movies on NetFlix? Let us know in the comments.