What do you think are useful and fun applications to edit photos, cut, convert and improve shots? Here is everything you need to know to optimize photos.
Are you looking for the best applications to edit photos? It seems right, today you can get great shots with your smartphone and you want to optimize the images on your phone before uploading them to Facebook or Instagram. A necessity that can do a lot.
Travel bloggers know the importance of this step. But also those who deal with cooking, fashion and more. Without forgetting that each of us would like to edit the photos to make them perfect. In order to capture the attention of the public.
This step can bring benefits to your social presence. For example, you can increase Instagram followers with some little attention and the best apps to beautify photos. So how do you edit and edit your shots and images?
VSCO optimizes photos on iPhone and Android
A great name for those who like to edit photos taken by the smartphone. What can you do with this application designed for Apple phones and Google operating systems? Thanks to VSCO (vsco.co) you have many tools available. First you can define the filters included in a complete set of over 130 alternatives.
You can have solutions to edit photos with crop tools, change exposure, color and sharpness. Then there is the price to emphasize: there is a free base and an annual fee. The real advantages: you can access a creative community to always find the right inspiration for your visual storytelling. And you have all the tools to edit photos with a tap on your smartphone.
Pixlr, also photo editor from PC and Mac
That's right, this is an app to edit photos from a mobile phone. You can improve photos and make image editing with precision. You can use pixlr.com, the same application, even from your computer, on Mac Apple and PC: just go to the internet.
Snapseed, app to edit free photos
It is probably considered by many to be the ideal application to improve photos from iOS and Android smartphones. The reason is simple: Snapseed is a photo editing program in your palm. It offers all the necessary tools.
You can choose from 29 photo enhancement tools like face correction, blurring and filters. If you are looking for a valid alternative to your Photoshop this is the right solution. One more reason to choose Snapseed: it's free.
Meme Generator Free, create with writing
Convenient to have an application to make memes, that is images with a shared meaning that starts from a known visual. With Meme Generator (Android) you can get the best possible result, with a wide variety of solutions.
Aviary Photo Editor, improve your photos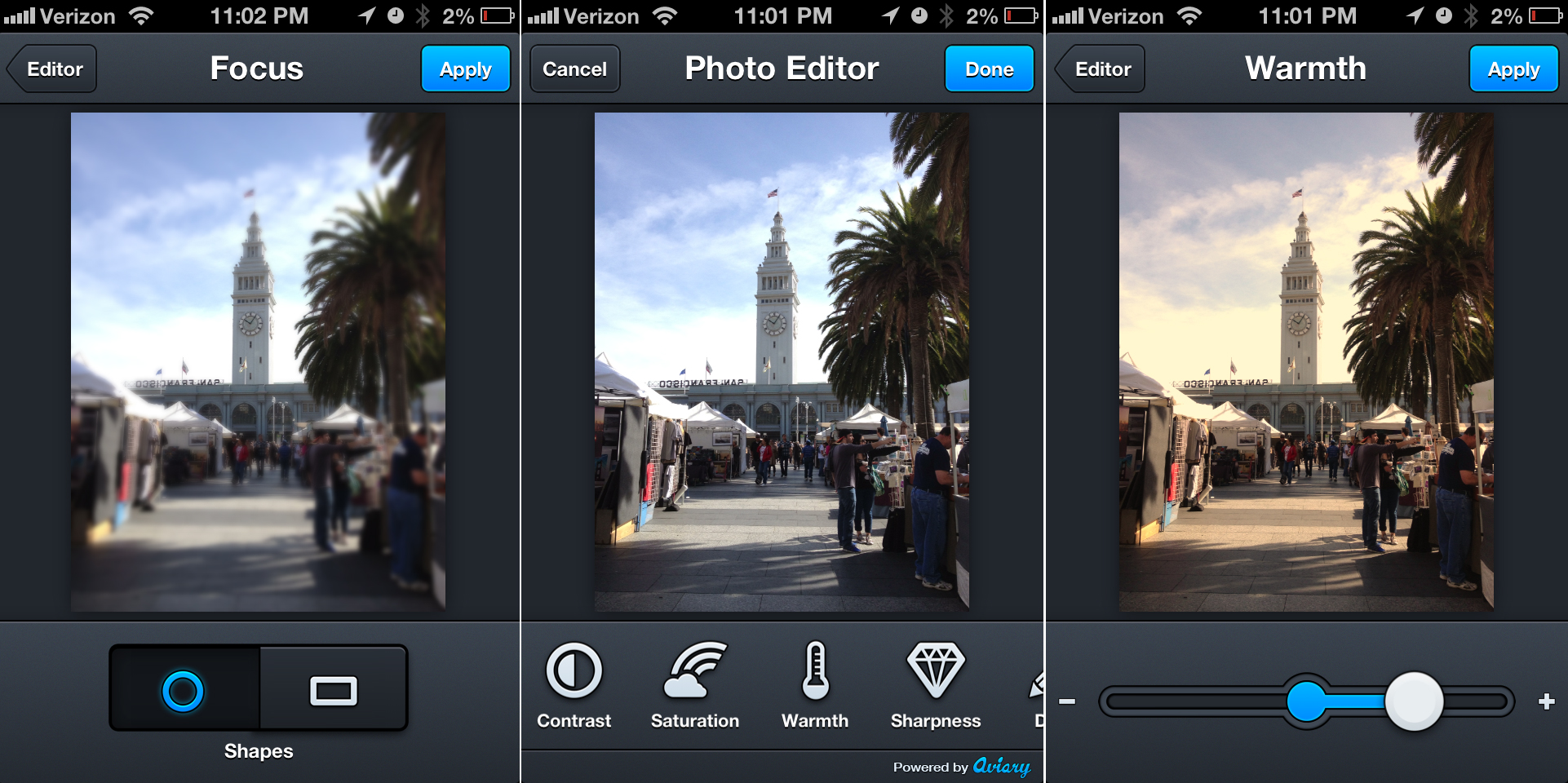 Another name among the best applications for editing photographs and images on Android smartphones. Among the basic functions you have the tool to resize online photos, improve brightness and other parameters such as contrast, rotate and flip, correct red eyes and tooth-clearing tool. The advanced features?
Freehand drawing, filters to add to the special effects library to beautify photos, editor to add writings on photos and more.
Aviary Photo Editor is the ideal choice for those who love to publish beautiful photos, it is among the apps to edit favorite Instagram photos. But also to optimize selfies.
Pic Collage, Android and iOS application
Simple and immediate app to create a montage of images on a grid. Available on all major operating systems, this tool for creating photo collages is the ideal solution to create beautiful images for free from your smartphone or tablet.
Canva, add writings and shapes on images
Impossible to give up on Canva, one of the best apps to edit photos completely. Here it is not just about adding filters, adjusting brightness and contrast.
With this reality you can create a lot of graphics for Instagram (Stories and feeds), Facebook and other platforms. Such as newsletters, blogs, Tumblr, events.
Like, for example, storyboards and images for Pinterest. With this app to edit images, which becomes a social media marketing tool for use from a PC or Mac, you can generate visual quotes or photo frames with ready-made templates. In short, here you have everything. You just have to create and work with free images.
Perfect 365, photo editing to edit face
It is convenient to have an application for the beauty of the face, perhaps useful for rejuvenating and whitening teeth. Or simply remove red eyes and small blemishes with filters. The retouching of the face with online applications is possible thanks to Perfect 365, an app to modify the mouth, nose, eyes and any make-up parameter.
Prisma, transforms photos into works of art
Photo editing application different from the others. We don't just add elements to beautify and give some beauty effect to images. Here it is a question of transforming the shots into paintings, taking up the style of the most famous artists.
How does Prisma work? Simple, take the picture and upload it to your Apple or Android smartphone app. At this point, choose the artistic style you prefer and upload the result to the various social networks. Last detail: it's free.
PicsArt, for editing Tumblr style photos
An interesting style. You can download it for free from the respective Google and iTunes stores, install it on your smartphone and start editing the photos to reproduce the typical visual style of this social network. For example you can create collages, memes, Tumblr Outlines.
Stickers, fonts, frames and more: use this great app to edit Tumblr style photos to get special results to upload to your favorite social networks. PicsArt (Android, iOS) is fun, easy to use, with a good community.
Photo Editor, crop and convert photos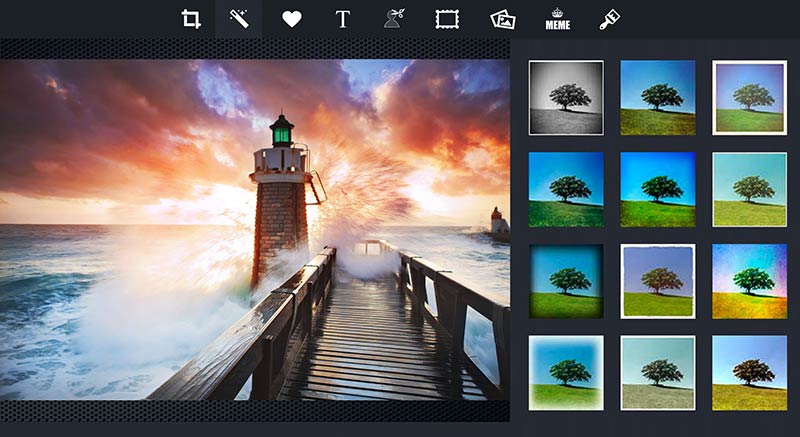 Among the functions of this app to edit photos from smartphones it is right to emphasize the presence of a tool to cut photos online. So you can always have the right size available. Finally you can convert the result to GIF or PDF.
App to edit iOS and Android photos
What are the points you want to indicate? Do you think a tap on the smartphone is enough to eliminate the defects of a photo and add a captivating graphic effect?
The timing of social media marketing requires the use of tools to edit photos online. Better yet if you use quality apps. Which do you prefer? Do you have other solutions?