Samsung Health, the Samsung application focused on health and wellness that was born in 2012 as S Health, has exceeded 500 million downloads and already has more than 65 million active monthly users worldwide . If version 5.0 placed special emphasis on social functions, Samsung Health 6.0 aims to offer a more personalized and interactive platform.
For this, version 6.0 includes updated health and fitness tools, a new user interface and an increase in personalization possibilities, as well as greater integration in portable devices.
Important news from Samsung Health 6.0
Taking into account the comments of the users and the latest trends, Samsung has redesigned and simplified the home screen of Samsung Health, so that now categorizes and prioritizes the functions according to the needs and personal habits of the user; thus, it is faster to see them and access them.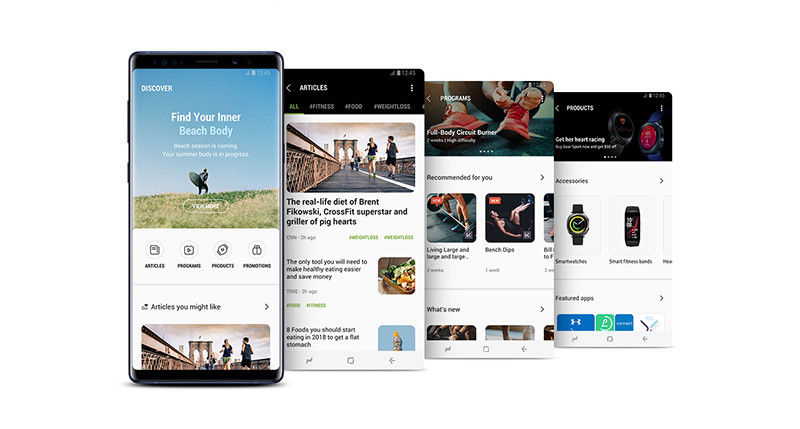 On the other hand, the together function now allows you to share photos and celebrate fitness achievements with friends without having to leave the application. In addition, you can connect with the community of Samsung users around the world to exchange texts and photos, compare goals and encourage each other to reach goals together by participating in the monthly Global Challenge.
The Discover section has also been updated to offer a more personalized user experience, so that everyone can easily find content related to health (articles, programs, associated applications …), depending on their interests and level of physical condition. It is even possible to buy wearables, accessories and services related to health within the platform itself.
In this regard, Samsung Health is also committed to strengthening its collaboration with partners to expand its digital health ecosystem and now supports a full set of SDKs for applications and web services integration. With this, users improve their experience and these partners gain greater visibility of their applications, products and content.
Samsung Health on your wrist
Obviously, the updated features of the new version also extend to the brand's smart watches. The Samsung Health interface, for example, has been recently improved and features, as main attractions, more quick information, a training countdown, GPS and heart rate tracking at the touch of a button.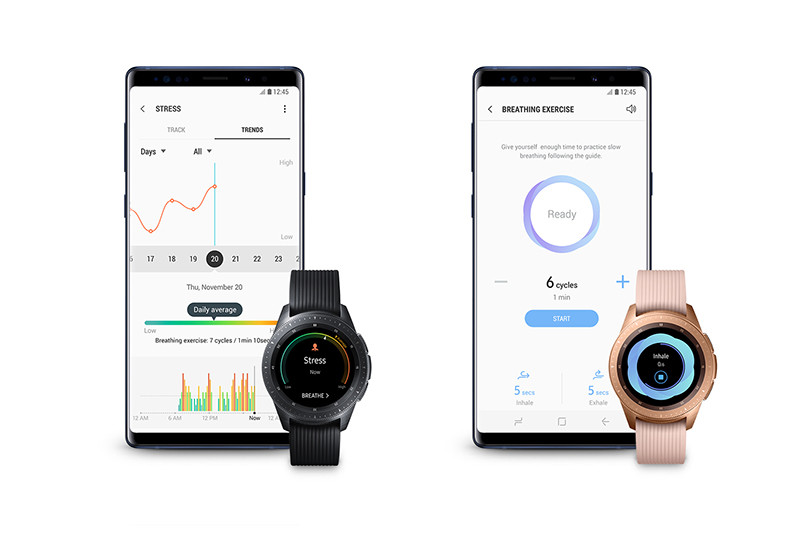 With the latest update, you can choose from 39 different exercises and track your physical progress when paired with a Samsung device. In addition, the latest Samsung smart watch, the Galaxy Watch, also allows the application itself to detect one of those 39 exercises and keep recording data even when we change from one activity to another.
The clock recognizes what exercise we are doing and the application keeps recording data even when we change from one activity to another
Apart from its sports aspect, Samsung Health also allows you to track your sleep cycles on the clock itself to improve your rest or control stress in real time through heart rate and heart rate variability monitoring. And depending on your level of stress, it proposes a program of guided breathing exercises.
There is no official confirmation on the release date of the new update, but we imagine that it will not take long to arrive.