Opera is one of the old rockers the world of browsers. He has been with us since 1994, although this time he has never blunted too and their use has been somewhat marginal. In addition, in 2013, its developers decided to abandon the development of its Presto engine to switch to WebKit, a restart of the project that by coming together with the loss of some of its features made many users abandon.
But there are still many who continue to use it, not as a second complementary tool but as their primary browser. With them we wanted to talk to tell us your experience, what are the functions that follow tendonitis hooked him and why they think we should give it a second chance.
These are difficult times for any browser, but it has added pressure. And also having to fight Firefox, Safari or Microsoft Edge by the low market share leaving them the stranglehold of Chrome, the discontent for its reversal of 3 years were born projects like Vivaldi, an alternative browser created by the former CEO of Opera.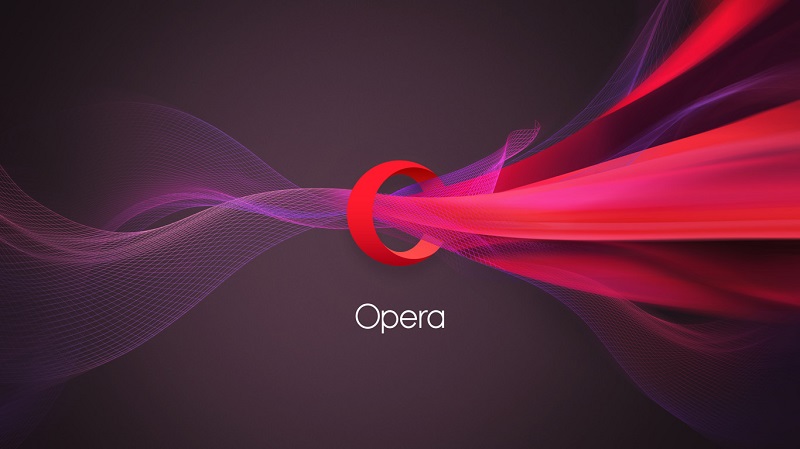 Who have worked?
Not all internet users use Opera as default browser, but we did not want just making a quick contact making in which we did not have in mind the trajectory of the browser. So we decided to turn to those who continue to use Opera as your primary browser.
We struggled, but after leaving a message on Twitter we have finally found several people who meet all requirements. Among them we have selected three different profiles with different skills and needs, so that their responses reflect both the views of users walk like advanced.
Who they have agreed to collaborate answering our questions have been Mark, John and Ana. Then you have the questions we have done to them and their answers.
When you tried Opera for the first time?
Mark: I think around 2007 or 2008, primarily motivated by wanting to try all the "famous" or popular browsers then before deciding on one. At that time he did not convince me at all, because I felt a little heavy or overloaded about Chrome, which was my favorite at the time, and felt I had compatibility problems with many websites.
Ana: More or less with the release of Windows 7, I remember. It was tired of both slow browser (I have a slow connection at home because unfortunately arrive) and although we are creatures of habit, one and decides to break the rules and try new things, so I decided finally by Opera, and he promised what it is, a quick browser.
John: Mmm, it's hard to say exactly, but quietly can be about 15 years, because I had long been using Opera before studying Management Information Systems. The reason is simple: I tried a lot of browsers of the time until I felt more comfortable with Opera, especially with all the features that brought standard.
You may also like to read another article on FreshLookApp: What does it serve Google Chrome is the most used browser?
What it offers Opera today to keep you betting on it?
Mark: Now I have more recently changed his mind several factors: first, browsers like Chrome have left the simplicity offered initially (many will agree that Chrome is increasingly overloaded), second, by personal circumstances I had to start controlling my PC data traffic (since now use a mobile connection) and Opera Turbo is it me very useful. Third, when using Opera now more popular rendering engine, problems rendering pages are less common.
Ana: With the arrival of Windows 10, there are many features that have joined its speed and simplicity, as there is synchronization between devices, the option Opera turbo that gives the option to navigate better by simplifying webs and reduce consumption data, in the case of (great for slow connections) mobile devices, and the simplicity of the interface with these visual markers in the start window.
John: Here actually shot more loyalty and nostalgia for something else, since Opera has lost much bellows in recent years. I think it was from version 12. With the following lost almost all the features that made it great. A decision I still do not understand. Luckily, in their latest versions have recovered some, and I think in this sense, competence, with Vivaldi, has helped a lot in this regard. At least compared to Opera a decade, I find it a more stable and compatible with any web browser. Yes that once there was some who resisted and had to put "compatibility with Firefox" and the like.
What are functions or features favorite browser?
Philip: Above all is Opera Turbo, I value greatly to reduce data traffic when browsing PC. I also think that its interface is a plus, I feel much better than Firefox achieved, for example, and recently has become more integrated with Windows 10. I also appreciate that its ecosystem of extensions is very similar to Chrome.
They are small things, but in a time when browsers are almost "feature parity" I think it's normal to prefer one detail.
Ana: The Opera Turbo. If already I find it fast, and I tell you this option (uselessness when open a page? No, please). Then there is its interface, which highlights the absolute minimalism. Everything stroke screen. And finally (just to say some of the favorite things) is the menu tab (next to the buttons miniminar and restore), which not only shows you that you have open, but those that have already closed What would you like re-querying a website that you just close by mistake? Nothing happens, that there you have to open it again.
John: If I had to list the overall characteristics throughout its history, first would be, without doubt, his manager RSS. For me there has been a feed alike. Even Google Reader at the time, today, unfortunately, it is no longer standard on the current Opera, partly because its leaders took Opera Mail, which, inexplicably, did not manage their content so online, but we still depending on local content (this difficult its portability to other computers, even though export data as only kept the sources, no news or guards with multiple labels).
I also loved the Notes. They were extremely practical, as we could save any text quickly and directly, preserve even the URL of where we had taken. But it was lost.
Current, few, actually; because mouse gestures are more limited than before (I loved to minimize any tab). At least I'm giving much use to Speed Dial, customizing favicons in the top bar, or markers. But all these features are already common for any browser.
In the mobile version, yes, I will use Opera Turbo, which I find very handy to save a lot of data and ease the burden on the web.
Which do you think are your greatest needs?
Mark: I honestly did nothing less in Opera. Perhaps resolve compatibility issues that persist with some websites. There was a time (when you first step gave WebKit) that the browser was very unstable and had many failures user experience (I was most bothered me was the disappearance of the "smooth scrolling"), but today they have already solved most of their problems.
I look forward to reaching the stable channel new features such as ad-blocking and native VPN. Once that is available, I see very difficult to re-use another browser other than Opera on the desktop.
Ana: Maybe extensions. I miss "keepa" an extension for prices Amazon (or at least I have not found equivalent yet). In this particular case I use Chrome. But otherwise, I did not miss anything.
John: A silly, I've listed several. They have done without several of its most prominent features in his time. At that time any user of Opera could boast one of Firefox, for example, need no plugin to have several exciting features. Ironically, over the years, Opera extensions included, but I have never quite convinced me.
Its shortcomings, in short: having eliminated, for me, better RSS manager (although lacking a detail to be perfect: view content from any device), remove the notes and other characteristics somewhat forgotten, that of to block any content (precursor of what ended up being AdBlock and the like). The latter was great because we could modify the URL to block, ideal for all those whitebait intrusive advertising.
You may also like to read another article on FreshLookApp: 9 tricks and extensions to take full advantage of Feedly
How do you think the browser has evolved since I started using?
Mark: My vision here is very biased since I have not been frequent user of Opera for a long time, only I've tried at peak times (every 2 years, to see "what was" in its current state) and finally in 2015 it I adopted as the main browser. My reading from what I've seen is that there has been a change of somewhat radical approach. The Opera of 2000 was something I was trying to be everything at once, and in doing so not excelled in anything. Had email, RSS, I think even had a torrent client, but for each of these functions one could find other tools that worked better, nor was the fastest or light.
Now I see that try to offer "fair" for most things (i.e. be in parity with other browsers, or behind or below) to focus their efforts on a few distinguishing features, as has been Opera Turbo, or now be the VPN and native ad-blockings. To me at least that approach convinces me.
Ana: It has evolved differently from what many might have expected, perhaps to stay ahead of what has always promised, since browsers like Chrome were throwing their faster and simpler versions, in view of claiming people like I, looking for 3 or 4 things to use in a browser.
John: Since I started using, had a few years of glory in which improving all aspects, however was sharply after leaving version 12, if I remember correctly. Many things are lost along the way (not to mention the controversy that occurred when removing the Bookmarks … to recover much later) and in recent years, from Opera are trying to recover from so many failed decisions. At least, as I said, at the level of compatibility it has won many integers and is still a very comfortable browser to use.
And I'm curious to try this "VPN" (quotation marks because we know that it is actually a proxy) to see videos of Saturday Night Live without eating the jar.
What do you think about browsers, such as Vivaldi, sold as an alternative for those who miss "the old Opera"?
Mark: I downloaded Vivaldi and finished uninstalling, for the same reason he did not use Opera in 2000: tries to be many things and not really stand out in any, at least to my not convince me. Clearly some people will opine different and prefer something like Vivaldi or the old Opera, but apparently that group of users corresponds to a very small niche.
Ana: My honest opinion (and having seen Vivaldi) is that I do not need a browser with such features. It has very good things, but for more advanced user, internet is for him a way of life, so to speak. As much I open 5 websites. I open and close piecework and use the menu tab to return, if I need to. And what I need is the basics, everything is there for me and I promise a convenient, fast and adjusted to my user profile navigation.
John: It seems perfect. When Vivaldi tried, I loved it because it was like going back to the glory days of Opera. While it was a version still in development, aimed very good manners and I have thought more deeply prove now that it has reached its final version. This also serves, as I said before, for the Opera put the batteries and take heed to the demands of the community.
Finally, how would you encourage those who do not use Opera to give him a chance?
Mark: I think they should be encouraged to try all those who care about much is in control of their consumption data, and security and privacy. In addition nothing is lost, as I said before, something good of this "new Opera" is that it is almost total parity with other browsers, while out for 2 or 3 key functions. At this time it is difficult to switch to Opera and end up throwing something less than other browsers.
Ana: Well … I'd say the changes scare that we are too lazy to change one thing for another, but many of those times is for good, to make things easier. Opera makes life easier for me. It is so. If you use Internet the way that I do, Opera is the best solution. It is not just one of the great but also does not make you waste time.
John: If ye should do me this question ten years ago, I have more than enough reasons. Today cost me encourage someone to ProBase Opera. True, gradually he regains its essence, but I think it lacks way back to compete with the big boys. And that I still find a great browser, but no longer have virtually no exclusive feature.
What I like is that you would recognize all its merits, because it was a pioneer in innovation in many fields. As Wikipedia says, it is more reliable than my memory, but for Opera would not have the Speed Dial, blocking Pop-ups, tabs or private browsing, among other features and all standard.