We all have to send a package via the postal service at some point in our lives. It takes a bit of skill to ensure that your goods are secure and don't end up on the floor at the post office. It is our responsibility to check that the package is in good condition before sending it. The same can be applied to packing goods at a warehouse to be sent out to customers. For details on Contract Packing Services, contact Wyepak, leading Contract Packing Services. Here are some tips and hints:
Check that the package can be sent via post. Don't bother if the materials inside are illegal in any way. You'll need to protect the items inside if it is likely that they will break.
Wrap the item with something that can absorb shock. Bubble wrap is the best option. Bubble wrap isn't only for therapeutic purposes. The wrap is easy to use and can be wrapped around almost anything.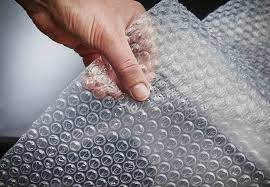 3. After the item has been wrapped in bubble wrap, it is time to put it into a strong box. It is always best to use cardboard and instead of buying one, you can get one at the supermarket. There is a good reason to leave some space. The impact of a too-tight box will be more easily felt. You can add packaging chips if you leave a little space. They are like little Wotsits, and are brilliant for removing the energy from a dropped package.
4. After the packaging chips have been poured over the top, you will need to seal the lids with strong tape. The final test is to seal the lid and then check if it is properly sealed. Give it a good shake, and listen for any rattling. If it does not, you have a winner. The package shouldn't break.